Since 1999, the mission of Amaldi-Neder architectes has been to develop architectural research and projects for housing and the workplace that foster well-being and that integrate different ways of living. Its projects deal with institutional (educational buildings and public facilities) and private architecture (collective housing and single-family homes). The office has also gained experience in the area of renovation, interior architecture and landscape and urban design. Based in Geneva, it has joined other firms working in Switzerland or abroad for large-scale projects.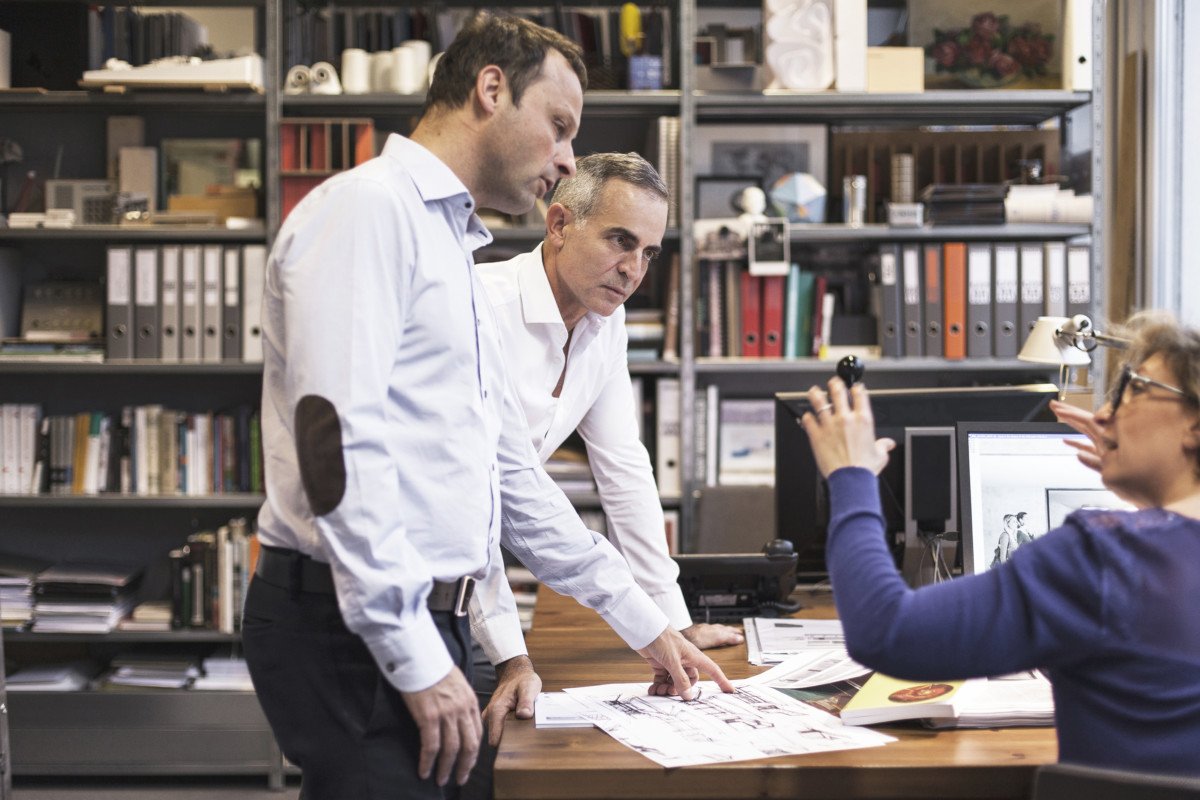 Paolo Amaldi is an architect, graduating from the Ecole polytechnique fédérale de Lausanne and holding a master and a PHD from the University of Geneva. He is editor in chief of FACES magazine, history and theory professor at the Ecole nationale supérieure d'architecture de Paris Val de Seine, member of the CERILAC laboratory and associate professor at the Université de Montréal. He currently directs PHDs in architecture at the University Paris Diderot. He has published extensively, especially on the mechanisms of perception and vision in classic and modern architecture. His research has been financed by the Canadian Centre for Architecture in Montréal where he was visiting fellow in 2005. Amaldi is the author of Le false certezze del Padiglione di Barcellona (Testo e Immagini publishing house, Torino 2003), Mies van der Rohe, Espace et densité (Infolio editions, 2006), Espaces (Editions de la Villette, Paris, 2007), Architecture, Profondeur, Mouvement (Infolio editions, 2012) and I paradossi della forma nell'opera di Livio Vacchini (Mendrisio Academy Press, forthcoming). He has given conferences and held seminars in Switzerland, Italy, Belgium and Spain and served for two years as jury member for the French prize l'Equerre d'Argent. Previously, he has taught at the Université catholique de Louvain and was guest professor at the Accademia di Architettura in Mendrisio.
Federico Neder is an architect, graduating from the University of Rosario in Argentina, and holding a master in architecture and applied arts, as well as a PHD in architecture from the University of Geneva. He is the author of Fuller Houses (Lars Muller Publishers, Infolio editions) and of R. Buckminster Fuller (Infolio editions). His research and publications focus on the history of domestic space and the « machines for living » of the XXth century. He has given conferences and held seminars in Spain, Italy, Canada, England and Argentina, as well as in various French architecture schools and institutions, including the Beaux-Arts Museum in Lyon. He was rapporteur of the FNS for architecture research projets, PHD jury member at the ETSAB in Barcelona, as well as for architecture competitions in Switzerland. Before settling in Switzerland, Neder worked as a film set designer in Los Angeles and at the Dominique Perrault architecture office in Paris. His installations have been exhibited at the Centre d'art en l'Ile in Geneva (2001, 2003) and at the Cairo Biennial (2004). Between 2006 and 2007, Neder was a visiting professor at the Hanoi Architectural University (Vietnam). From 2002 to 2008, he taught at the Institut d'architecture at the University of Geneva and was the editorial coordinator of the architecture magazine FACES. He is currently a member of the Maison de l'architecture and professor at HEAD (Haute école d'art et design de Genève).
Hania Cochard Khalef
Hania Khalef is an architect with a degree from the Institute of Architecture of the University of Geneva. Her cosmopolitan career was nurtured by the different cities in which she completed her academic and artistic studies. She studied at the Académie Libanaise des Beaux Arts in Beirut and at the École Polytechnique d'Architecture et d'Urbanisme in Algiers. Hania has acquired solid experience in urban planning, jobsite management and in interior design, and has worked with renowned firms in the building of luxury hotels and residences. In parallel, Hania studied classical music and has performed on stage. In addition, she participated in the making of feature films and short films that dealt with the topic of cultural identity, and she is active in the Geneva association that promotes independent cinema.